Inspiration From Nature
From an early age I was fortunate enough to have a Canon 35mm camera. I always had an eye for nature and especially the tiny world. Mother Nature has so much to offer us. A beautiful dragonfly, like this one shown here, doesn't like to pose for a very long time. You can't just set up an easel expecting it to wait while you paint. Exactly my point why a camera is so necessary for an artist. When I photograph objects other than nature, I look for interesting color and design or even the absence of color. I'm fascinated with life and the world around us. It brings me so much joy and pleasure to stop and smell the roses. I love listening to the sounds of nature, such as the variety of chattering birds, the sound of rain hitting the ground or the wind moving and swaying the tall bamboo. Remembering late night evenings in New England brought on a quiet, yet noisy time, filled with crickets and frogs vocalizing in harmony. I recall sweet dreams as they pacified me to sleep. Keep safe and well and don't forget to stop and smell the roses. Enjoy these images I have taken and imagine being there.
This Dragonfly image is available for printing in the Photography Gallery of my art print store, iannitelliart.com.
When studying in 1969, at Vesper George School of Art in Boston, MA., I realized most of the teachers and students used photography to expand their art form. This was a way for them to use subject matter for art and to explore another art medium. Although I used a camera over the years, I never considered myself a photographer but continued to use it as a tool. It was confirmed years later when I developed close friendships and relationships with professional photographers here in Naples, Florida. Their skills were amazing! Their talent, dedication and ability to be technically knowledgeable, is "badass". So, I continue to use my camera as a tool but gladly set aside the idea that I will ever pursue that direction, although, I am sharing a few images in the photography gallery of my Art Storefronts page. This will give you the feeling of how I am inspired by the movement and the colors in Nature.
Miksang is a Tibetan word meaning "good eye." It represents a form of contemplative photography based on the Dharma Art teachings of Chögyam Trungpa, in which the eye is in synchronisation with the contemplative mind. The result of this particular perception of the world, combined with photography, produces a peculiar and open way of seeing the world. Miksang pictures tend to bring the observer back into the original contemplation state of the author of the picture. The pictures can bring one back to a purer perception of reality that is often neglected. Miksang involves nothing fancy, no special setup; only a visual capture, in the proper state of mind, of everyday reality (reference from Wikipedia: https://en.wikipedia.org/wiki/Miksang).
Much of my photography is inspired by the concept of Miksang.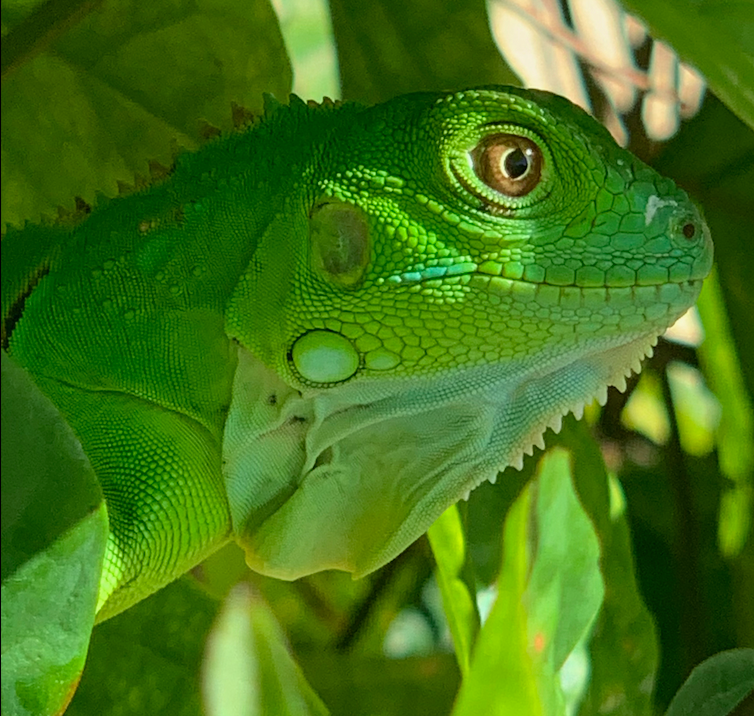 This green gem hung out in my yard feasting on my star fruit tree. He's a friendly Iguana. So grateful to have him visit me.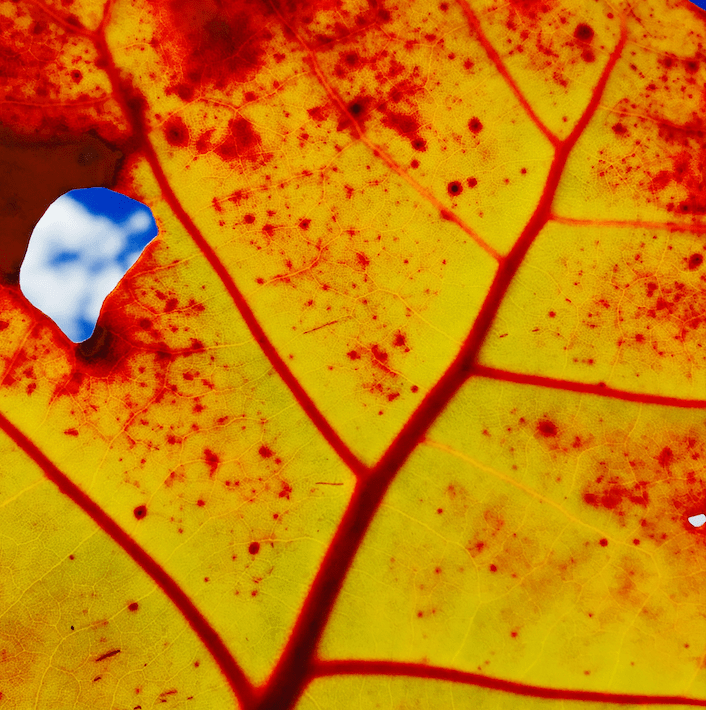 A beautiful leaf on the Marco Island beach. I later did a large painting of this. Any image you see can be printed in multiple sizes and mediums such as photo paper, canvas, wood or metal. Just clicking on any photograph will take you to my Art Print Store.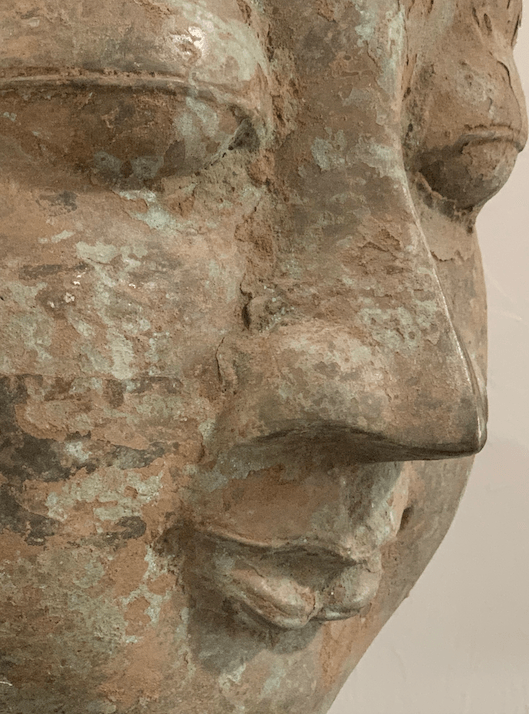 After listening to the Dali Lama speak in Miami, I embraced the concept of never letting go of my inner child. One of the things that kids do, which some of us forget as adults, is to observe with an innocent inquisitiveness and with eyes full of wonder. My photography captures those close up moments of the unexpected. With love and gratitude