Ligon Fine Art Gallery
The prestigious Ligon Fine Art Gallery, in Sarasota, Florida offers their artists and all art lovers a showing on the first Friday of each month. You can find several original pieces of my artwork there. Angela Ligon is the owner and her uplifting events entice people of all ages to join her while listening to live music. Stroll through her gallery and visit the Ligon Fine Art instagram page to learn about upcoming events at this fun filled exciting gallery.
The original artwork in the picture below is available at Ligon Fine Art Gallery. Silenced, is also available for print in my Art Print Store's Modern Art Gallery.
.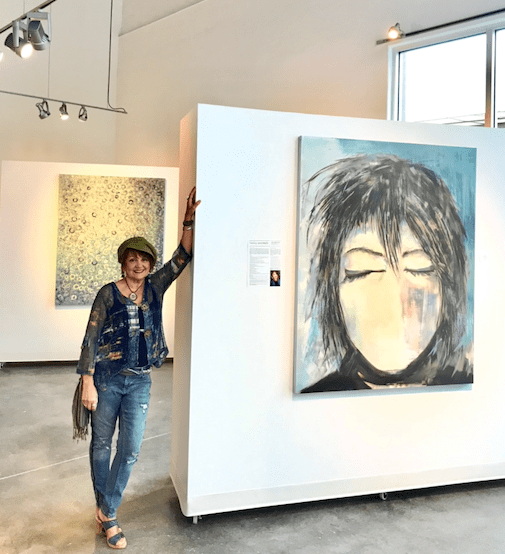 This lively upbeat gallery is an impressive gallery space. You will always find a friendly atmosphere while enjoying all of the selected artists.
Sarasota is an art district mecca. This gallery has a plethora of colorful and interesting art. I love the vibe of unique people and art that this gallery attracts. This was Angela's first art showing. As always it was a great success. Here are a few photos from that evening.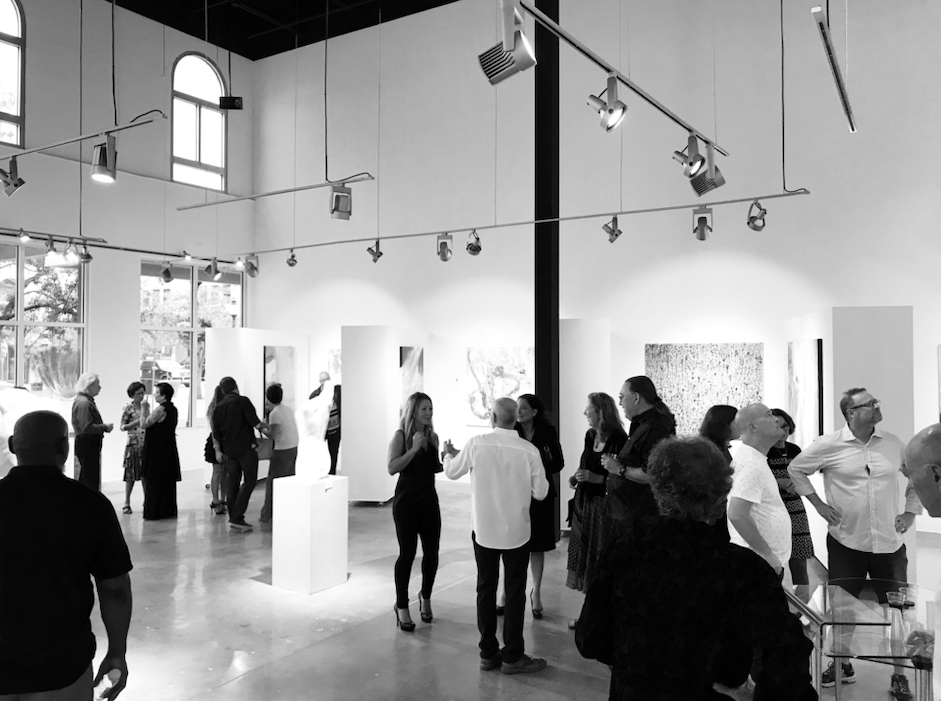 A social and award winning night at Ligon. I give Angela the award for attracting such an interesting group of art lovers.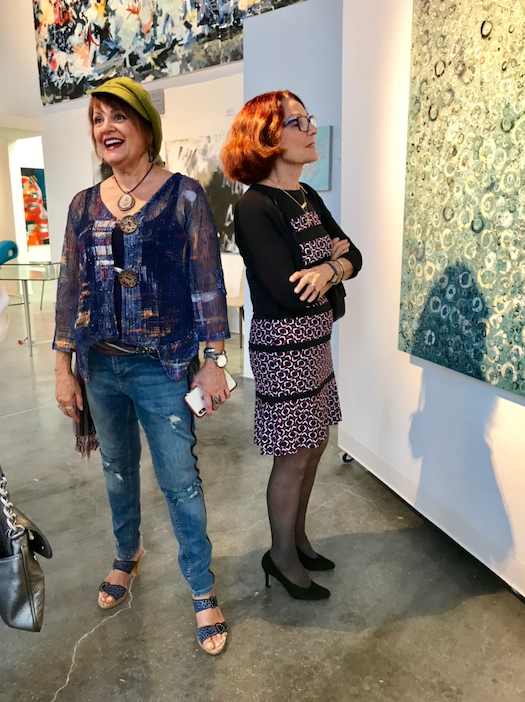 An admirer of Art. This photo speaks for itself.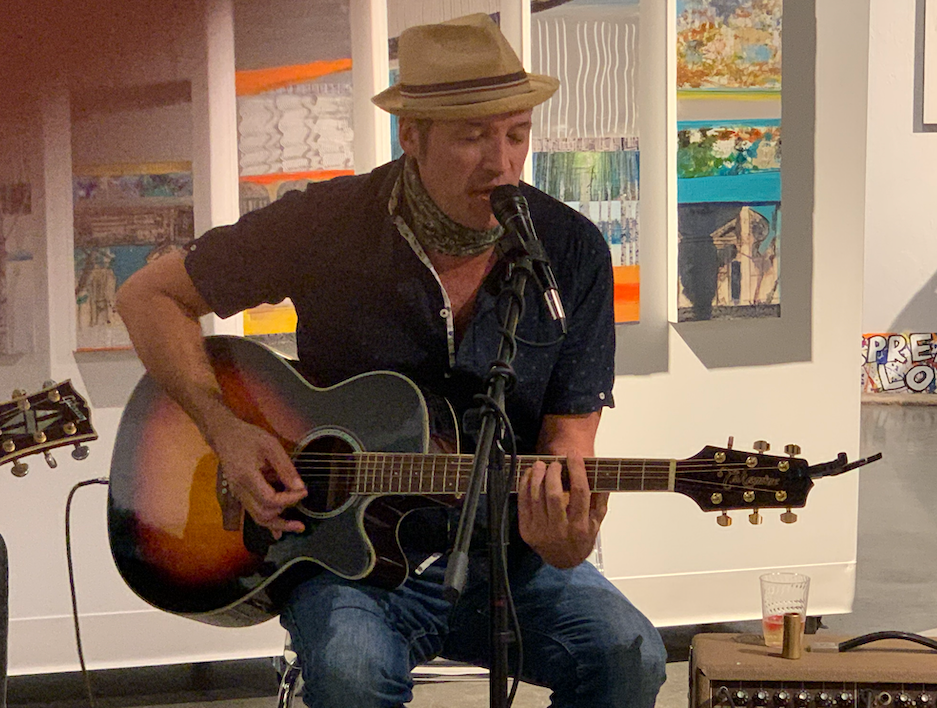 Talent comes in all forms. The music kept us in a euphoric mood!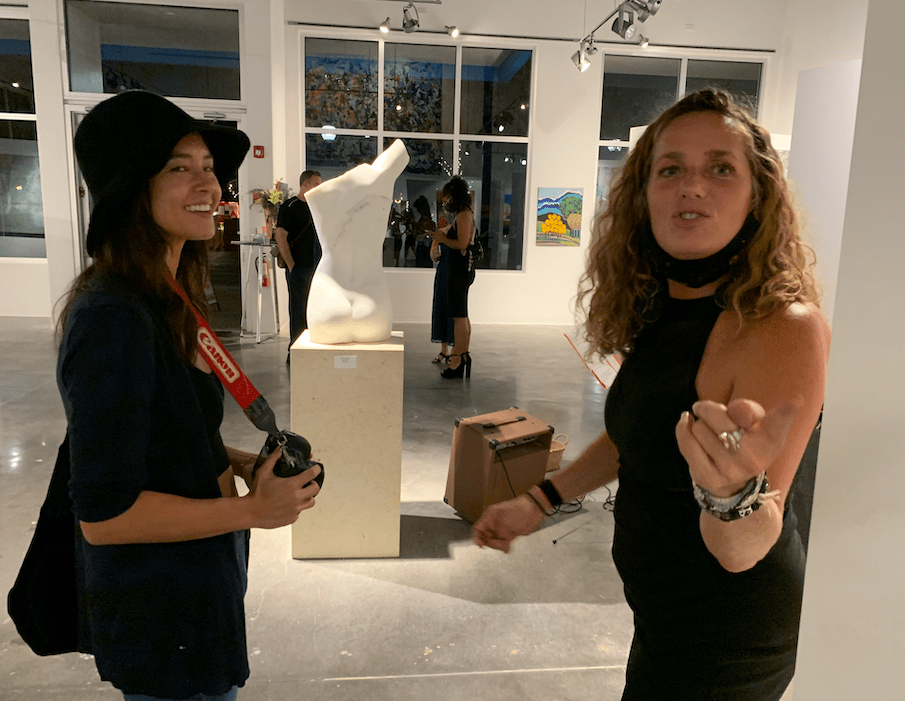 Hey Angie... you are such a star!!! Thank you for hosting such wonderful galas events. Angie is an amazing gallerists and friend. I am so delighted to be in this very current gallery.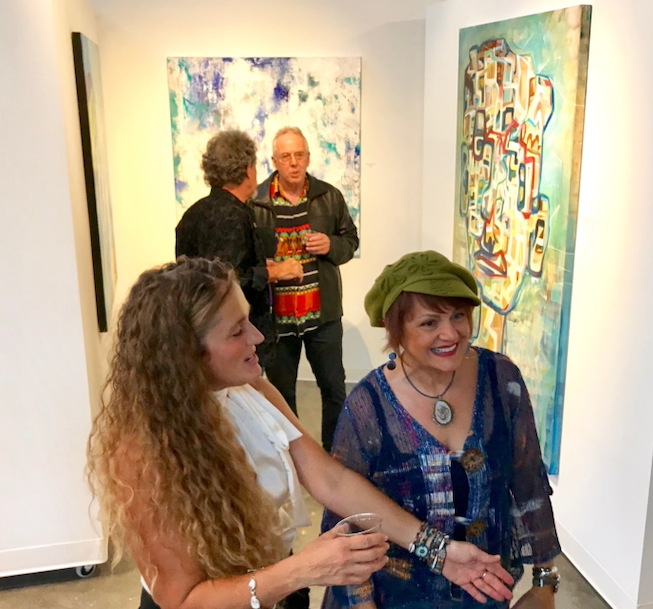 Angie runs the busiest gallery in all of Sarasota where everyone is welcome and feels at home.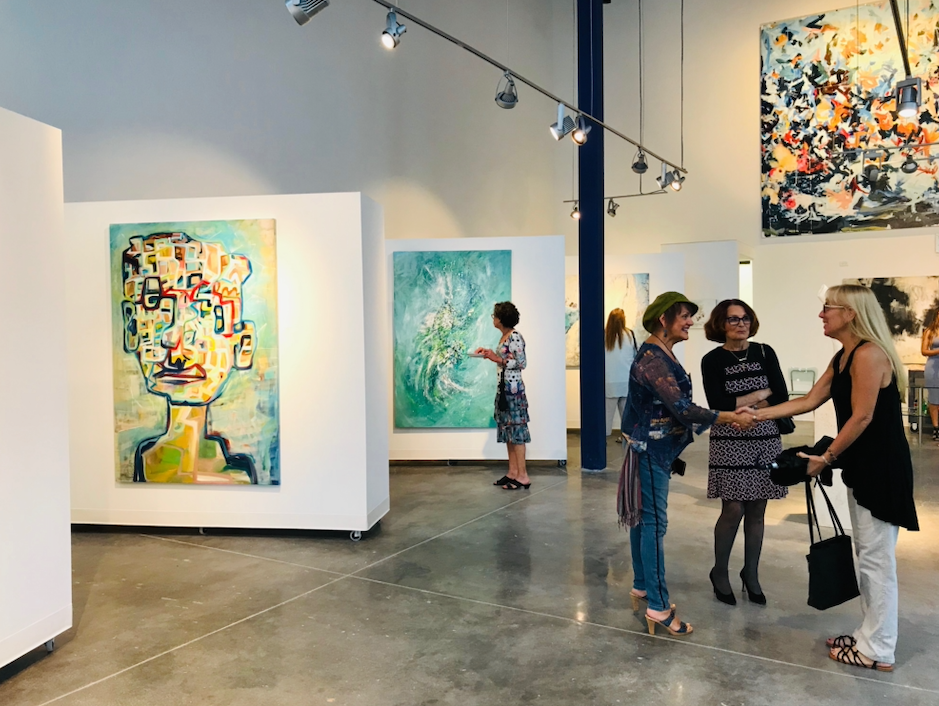 This photo shows a few of my larger paintings. It gives you an idea of the size & scale that I paint in. The piece here "Map of a Complicated Man" 48"x60" acrylic on canvas just found a new home in New York.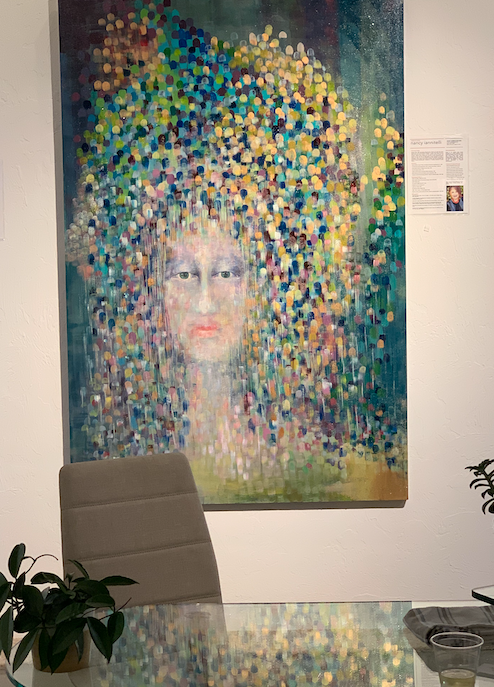 Here lies the Celestial Goddess, this original piece is at the Ligon Fine Art Gallery. I have received positive comments from both men and women, it seems to be an attention getter and a favorite of most viewers. She represents the Mother of all children. I'm sort of attached to her but so is Angela. I hope you enjoyed this post