Do you identify yourself as an Artist?
Do you call yourself an artist? For some of us this is an easy task. For me it took years before I was able to say that I was an artist, although I knew that I loved creating, painting, and drawing at a very early age. Most all children love to be creating and painting and getting themselves involved with doing something that expresses themselves artistically. So back to the question, when do you call yourself an artist? Ask yourself, "Do I take myself seriously and am I devoted as well as dedicated to producing art? Am I proud of what I have accomplished and what I have done with my artistic talent?". These are the things that have helped me along the way to say yes, Nancy, you are an artist. My first sale was at a young age. When I was 15 yrs. old, I painted a portrait of St. Dymphna. I just thought it was a job, I didn't think to call myself an artist even then. To my amazement my painting looked exactly like this original!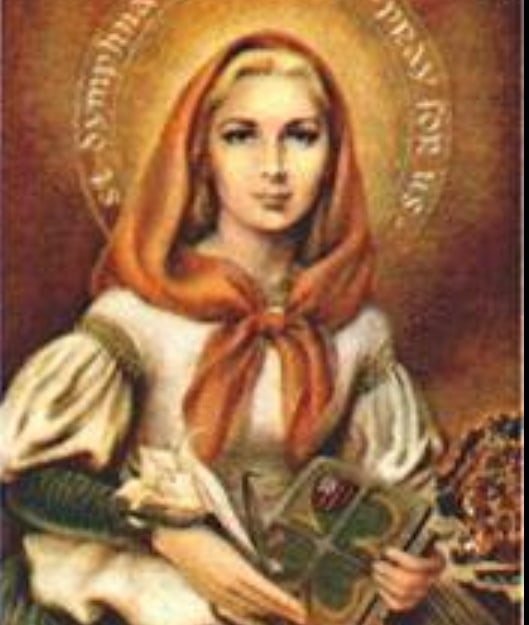 This is the photo I was given to paint from
Years later after reassurance from those around me I can identify myself as an artist and even go to the extent of saying that I am an accomplished artist. What a great feeling this is. This doesn't mean that I'll ever stop developing my skill or have a lust to keep learning.
There are always going to be people out there critiquing your work. It's really important to love what you do and to accomplish what you want to accomplish and to feel satisfied with it. It should not be a struggle. It should be a free movement, a place of contentment and satisfaction.
​Thank you for reading. If you are interested in being an artist or seeing what it's like to live the life of an artist, please subscribe to this blog to receive new posts in your inbox.